2014 How about the Future
From NAMIC Wiki
Home
< 2014 How about the Future
Back to AHM_2014 Agenda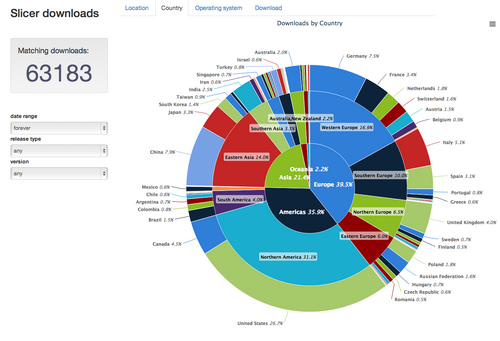 Introduction
This page contains talking points for the opening session of the NA-MIC AHM 2014 (the last one).
What we have accomplished
Created an outstanding scientific and engineering community in the field of Medical Image Computing (MIC).
Investigated novel algorithmic approaches: Particle systems, registration algorithms, segmentation algorithms,
Created the NA-MIC kit, a free open source platform for MIC and the basis for 3D Slicer.
3D Slicer is today a platform with worldwide impact.
Highlights
Robust algorithms for segmentation in the face of anatomical variability: label fusion
A novel framework for modeling brain connectivity networks
Robust pipeline for processing clinical brain images
Where we go from here
Funding:
Project weeks will continue, as long as there is continued interest by the community.
Slicer 4 will be maintained as a stable platform.
The remaining months of NA-MIC funding will be used to simplify the submission of extensions.