2015 Summer Project Week:AutomaticCephalometric
From NAMIC Wiki
Home
< 2015 Summer Project Week:AutomaticCephalometric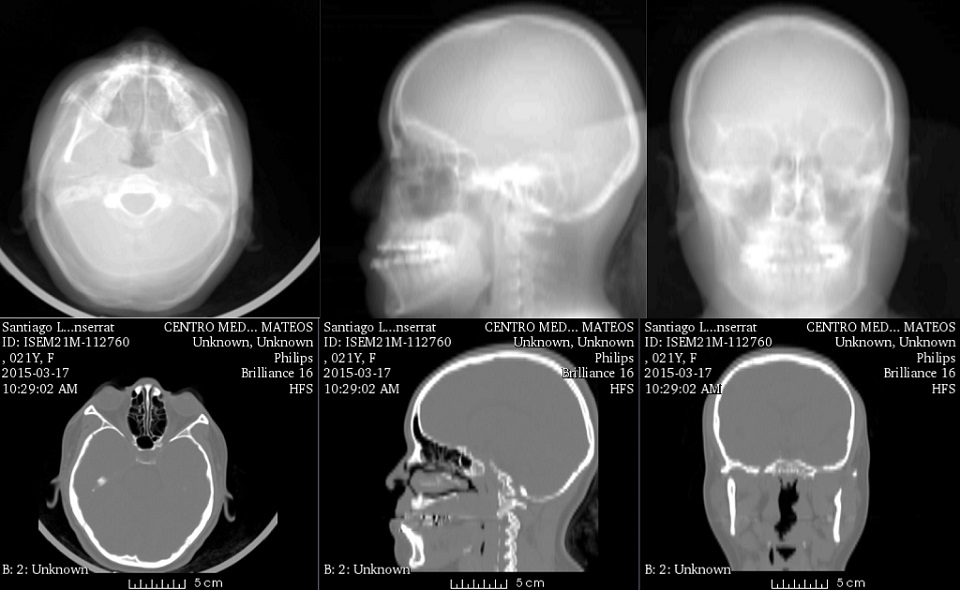 Key Investigators
• J. Jesus Montufar-Trujillo, MEng, Autonomous University of the State of Mexico
• Marcelo Romero-Huertas, PhD, Autonomous University of the State of Mexico
• Fernando Arambula-Cosio, PhD, CCADET, UNAM
• Brissa Jimenez-Valdez, MD, Autonomous University of the State of Mexico
3DSlicer Colaborator
Dženan Zukić, PhD, Kitware Inc.
Sonia Pujol
Steve Pieper
Adam Rankin
Ron Kikinis
Objective
• Automatic cephalometric landmarks localisation in computer tomography images for cephalometric analisys and applications.
Approach, Plan
• Using computer tomography images, localise cephalometric landmarks, investigating state of the art algorithms (hybrid approach, soft-computing and image processing) for cephalometric analysis and applications.
Publications
• A literature review paper in revision for publication: International Conference on Health Informatics and Medical Systems (WorldComp 2015).
Summer Week 2015 Progress
• We have met key people for collaboration and technical support: Sonia, Ron, Steve, Peter, Dzenan and Adam.
• Relevant literature and advices have been provided from them.
• A functional module in Slicer is now in process.