ASTRO 2012
From NAMIC Wiki
Home
< ASTRO 2012
[ page under construction]
Introduction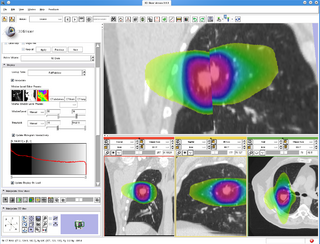 3D Slicer, is a free, open source software package for visualization and image analysis. 3D Slicer is natively designed to be available on multiple platforms, including Windows, Linux and Mac OS X.
The goal of the user group meeting is to bring together current and prospective 3D Slicer users and developers to discuss of 3D Slicer's present and future as a radiation therapy software application.
Venue: MGH Lunder educational classroom
Date: Oct 26, 2012, Boston MA 8:00 - 2:00
Workshop organizers: Grep Sharp (MGH), Andras Lasso (Queen's)
54th Annual Meeting of the American Society for Radiation Oncology (ASTRO 2012), Boston, MA
Registration
Registration is not required, but please consider registering to help us plan the meeting program.