Autoseg 2013
From NAMIC Wiki
Home
< Autoseg 2013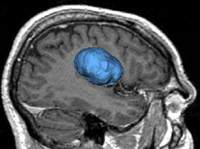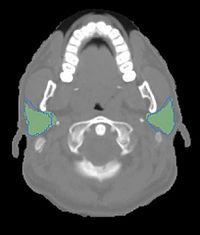 Introduction
Autoseg 2013 is a scientific workshop dedicated to the design of algorithms for automatic segmentation of medical images.
The workshop is free and open to the public.
Venue
Conference Room A
Building 149, East 13th Street
Charlestown, MA, 02129
Agenda
Time
Friday, March 8, 2013
7:30-8:00
Breakfast
8:00-8:15
Welcoming remarks

Greg Sharp, MGH (Slides)

8:15-10:00
Scientific presentations
Geometric statistically based methods for medical image computing

Yi Gao, BWH

Auto-segmentation with SPICE - Smart Probabilistic Image Contouring Engine

Vladimir Pekar, Philips

A novel multi-atlas segmentation approach applied to esophagus delineation for thoracic oncology applications

Jinzhong Yang, MDACC (Slides)

10:00-10:15
Coffee break
10:15-12:00
Scientific presentations
Model based image analysis for medical images lacking feature contrast

Sila Kurugol, BWH

N-dimensional segmentation of medical images using statistical InShape models

Karl Fritscher, UMIT

Semi-automatic feature selection based approaches to segmentation of multi-modal images

Harini Veeraraghavan, MSKCC

12:00-1:00
Lunch
1:00-2:15
Scientific presentations
Conditional random field based semi-automatic segmentation with interactive online training

Jason Hu, MSKCC

Efficiently exploiting clinical experience in atlas based segmentation: an head and neck example

Marta Peroni, Politecnico di Milano

2:15-2:30
Coffee break
2:30-3:30
Round table discussion
Logistics
The workshop will be held at Building 149, East 13th Street, Charlestown, MA, 02129. Building 149 is located in the Charlestown Navy Yard campus of Massachusetts General Hospital.
How to get to Charlestown
Option A: Taxi. Probably about $20 from Boston's North End, or $30 from the Airport
Option B: Subway + Taxi. Take Red line to "Charles/MGH" or Orange line to "Community College" station, then take a taxi the rest of the way.
Option C: Partners shuttle. Partners Healthcare operates a free shuttle between MGH, North Station, and Charlestown.
http://www.partners.org/shuttle_schedules.aspx
Contact information
Please contact Greg Sharp (gcsharp@partners.org) for questions.