Autoseg 2015
From NAMIC Wiki
Home
< Autoseg 2015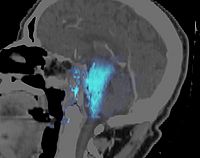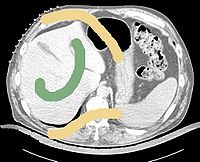 Introduction
We are pleased to announce the Autoseg 2015 Workshop being held on June 7, 2015 in conjunction with the IUPESM 2015 World Congress on Medical Physics & Biomedical Engineering (http://wc2015.org) at the Metro Toronto Convention Centre in Toronto, Canada.
Learning Objectives
This program will focus on automated methods for medical image segmentation. Topics will include clinical applications, algorithms, and computational implementation. Medical physicists, biomedical engineers, imaging scientists, computer scientists and healthcare professionals who use autosegmentation methods will enhance their knowledge and skills by attending this one-day event.
After this event, attendees will be able to describe several autosegmentation algorithms; compare and evaluate different autosegmentation techniques; and select amongst different algorithms for varied imaging modalities and tasks.
The workshop will consist of ten invited presentations from leaders in medical image autosegmentation and provides the opportunity for medical imaging researchers to meet and exchange ideas in the rapidly advancing field of automatic segmentation.
Organizing Committee
Stephen Breen, Princess Margaret Cancer Centre, Canada
Vladimir Pekar, Philips Healthcare, Canada
Gregory Sharp, Massachusetts General Hospital, USA
Speakers
Autosegmentation: Implications to standardization of practice
John Kim, Princess Margaret Cancer Centre, Canada
Segmentation of MR image using an atlas-based approach
Stina Svensson, Raysearch Laboratories, Sweden

Image segmentation using prior knowledge
Jinzhong Yang, MD Anderson Cancer Center, USA

The segmentation directory or: Who to call when applying atlas-based segmentation
Thomas Langerak, Erasmus Medical Center, The Netherlands

Automated personalized dose prediction via image analysis and the patient manifold
Chris McIntosh, Princess Margaret Cancer Centre, Canada

Longitudinal segmentation of tumors and normal structures from multi-parametric MRI
Harini Veeraragavan, Memorial Sloan Kettering Cancer Center, USA

Segmentation with non-linear constraints on geometry, complexity, and appearance
Yuri Boykov, Western University, Canada

Automated detection and segmentation of cancer and cancer treatment response on MRI
Satish Viswanath, Case Western University, USA

Investigation of the accuracy of breast tissue segmentation for the purpose of adaptive breast radiotherapy
Prabhjot Juneja, University of Sydney, Australia

Validation approaches and quality assurance of auto-segmentation techniques in radiotherapy
Grigorios Karangelis, Oncology Systems Ltd, United Kingdom

Participation
The workshop is free and open to the public. No prior registration is necessary.
However, we would like a headcount for catering. Please e-mail Greg Sharp <gcsharp@mgh.harvard.edu> if you will attend.
CAMPEP Credits
The organizing committee has applied to CAMPEP for the approval of this activity for 7 hours of Medical Physics Continuing Education Credits.
Venue
Held in conjunction with http://wc2015.org/
June 7, 2015, 8:00-13:30
Metro Toronto Convention Center
Room 715-B
Toronto, Canada
The organizing committee acknowledges the financial support from COMP.