Project Week 31
From NAMIC Wiki
Home
< Project Week 31
Back to Events
A summary of all past Project Events.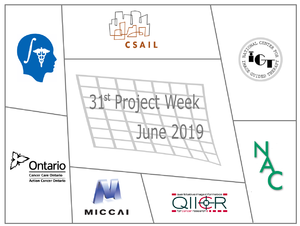 Welcome to the web page for the 31st Project Week!
It is a pleasure to announce that the 31st Project Week was held on June 24-28, 2019 at MIT, Boston, USA. Please make sure that you are on the NA-MIC Project Week mailing list and join our discourse forum.
Please visit our pages on GitHub for more information and to add your projects. .